Important Reasons Why Total Home Warranty is a Right Choice
When you purchase a new home, its care and maintenance becomes a top priority for you. One way to ensure that your home appliances and other electrical systems are taken care of is by protecting them under a total home warranty.
However, although these warranties are the best fit for some homeowners, they may not be the right choice for everyone. If you are thinking of getting one for your home, this article will help you decide whether a home warranty is the right solution for you or not.
1. What is a home warranty?
First of all, it is necessary to understand that a home warranty is not home insurance. These two are discrete entities. Home insurance is intended to ensure you financially in case of unforeseen harm to your homes, such as natural disaster or fire.
On the other hand, a total home warranty is a policy that offers protection to most home appliances as they age. They are meant to save you money during any functionality failures of your appliances. For instance, if your water heater breaks or your dishwasher stops working suddenly, you would be covered.
Related article
Before considering your move to Boston, we have compiled a list of 7 key factors we put together for you. Boston life is about the best city life you can imagine. Relatively small, it's often referred to as the walking city, with world-class museums, universities, theaters, and gourmet dining…
2. How does a total home warranty work?
A total home warranty functions similar to other insurance policies. Every year when you want coverage under the plan, you have to pay the yearly premium. The plans range from a few hundred dollars to thousand dollars depending upon the home size. Typically, a home of 5,000 square feet or less is covered under the standard warranty. Larger than that, you need to pay for extra coverage.
Whenever something breaks down in your home, you have to pay a deductible. The exact amount of your deductible will change according to the terms of your warranty plan. It usually ranges from $50-$130. In return, the warranty provider will send a service contractor to make the repairs or replace your appliance if it is beyond repair.
Important reasons why a total home warranty can be a right choice:
a) One of the reasons to get a total home warranty is to make repairs easy. When something breaks, you realize that you need an expert to fix it. Consequently, a home warranty is a good decision for individuals who find it inconvenient to find technicians at the last moment. It can be useful to new homeowners who may not be acquainted with the workings of their home systems and might end up damaging them during use.
b) Moreover, it is a clever money move for individuals who need to plan their financial budgets. You can avoid a large surprise cost by purchasing a total home warranty plan. You can analyze the costs and benefits by adding the premium costs upfront with a deductible for any repairs, then compare it to the total cost to repair or replace your current appliances under the plan.
c) With a good home warranty plan, you can tackle all your problems with one phone call and avoid the headache of finding contractual workers on your own. This is ideal for those who don't have the skill set to fix things around the house.
Related article
Before you consider a move to Chicago, you should consider 7 key factors that will increase your appreciation for the city and guide you to the right neighborhoods and activities for you…
3. What is covered?
Most of the total home warranty providers offer a basic plan in the range of $300- $400. They also offer premium add-ons that can increase the insured amount to $500 or a maximum of $1,000. The warranty costs differ based on the type of the home you live in (i.e. duplex, single-family, condo, etc.). There are small pricing variations added by the state. In addition to the premium, the homeowners have to pay around $60 for service repairs and costs.
The plans generally cover some appliances, including:
• Refrigerator
• Dishwasher
• Garbage disposal
• Built-in microwave
• Water heater
• Stove/ oven/ cooktop
The basic plan covers important mechanical systems, including:
• Plumbing systems
• Electrical wiring/ receptacles/ switches
• Heating and air conditioning systems
Repairs such as plumbing, HVAC, appliances, electrical, etc. fall under a limit that may not be sufficient to meet the expenses. For instance, many warranties are offered with a maximum "cap" amount to analyze, repair and/or replace an HVAC framework at $1,000 per contract. However, the average amount for replacing a central air conditioning unit or a gas furnace is around $5,000, including labor.
The policies also regularly cap electrical and plumbing repairs at approximately $1,000 per contract for each type of service. If you have recently hired an electrician or a plumber for a repairing job, you realize that $1,000 will not be enough to get the job done.
One solution is, the warranty providers will pay their part, and when the work is done, the homeowners pay the remaining. The second solution is that the consumer can 'cash out' and get a check from the warranty provider equivalent to the full amount of inclusion. After that, they can hire a contractual worker to fix the issues with the appliance.
It is recommended to opt for the first solution as warranty providers get a wholesale discount. Thus, consumers will frequently have to pay more for the repair when hiring a professional contractor.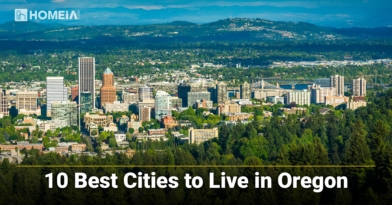 Related article
Oregon is a study in contrasts. It has 363 miles of the most breathtaking coastline you'll encounter anywhere in the world. But it also has dense forests, mountain ranges, and high desert country. Here're the 10 Best Cities to Live in Oregon…
4. Final note

Every policy has its pros and cons. Thus, in the case of warranty plans, it is equally essential to obtain the guidelines and important documents before filing the claim. If utilized intelligently, a total home warranty can prove to be beneficial for homeowners.
We hope you find this article helpful. If you do, please share it with others who would benefit from it as well. Thank you very much!
Related article
The Denver area is growing in population much faster than most of the country, increasing by almost 20% from 2010 to 2018. It's no wonder; it rates as the second-best place to live in the United States, according to U.S. News & World Report (2019). Here're 7 key factors you should know Before living in Denver Colorado…